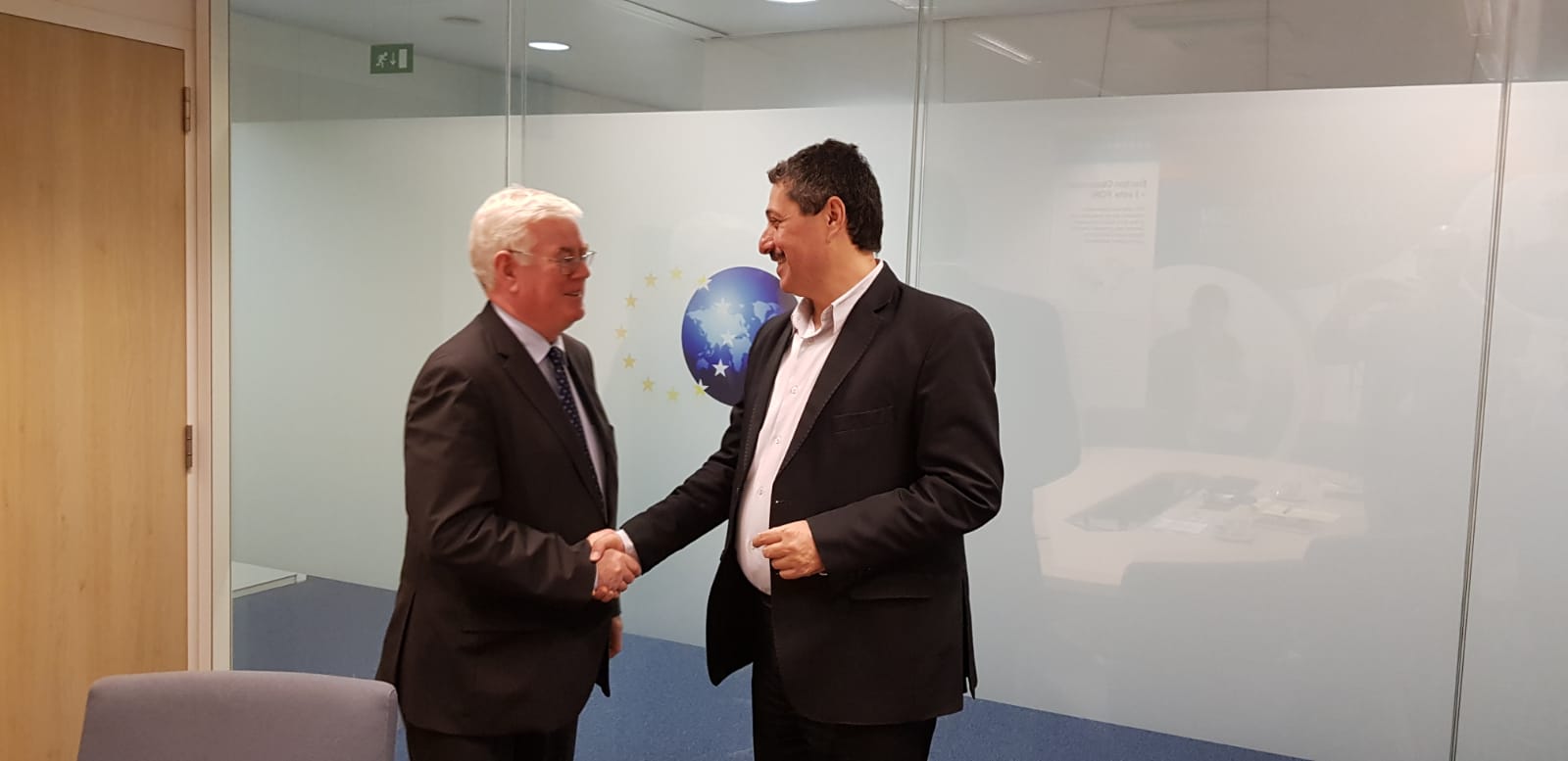 Against the backdrop of an unprecedented third consecutive election, the Mossawa Center stepped up its efforts with its European advocacy tour from 29 November to 6 December 2019.
The results of the last election may have been inconclusive, but one thing was clear: The Arab Palestinian community refuse to be passive agents in the political process, especially in the face of vociferous incitement against them. The rehabilitated and emboldened Joint List inspired a twelve-point increase in voter turnout among Palestinian Arab citizens of Israel, blocking Netanyahu's path to government. But the community has a lot more to demand, and a lot more to offer. Their unique proximity to both Palestinians and Israelis has not yet been harnessed, and can help end the deadlock within the Israeli political system and revive the waning peace. They have the capacity to be the game-changers.
The tour delivered this message to key stakeholders in sixteen meetings across the EU and also developed the necessary relationships to make sure this potential is realized.
In Berlin, the Mossawa Center's director, Mr. Farah, met with many foundations and associations, including the German-Arab Friendship Association, Zivik, Bread for the World, and Zukunft, and also pushed our message with key figures across the German foreign policy system.
For the next leg of the journey in the Brussels, Mr. Farah was joined by our coordinator of resource development and international advocacy, Wasim Nasser. The visit to Brussels begun with the MAJALAT Civil Forum in Brussels, a project that brought together 180 civil society organizations from South of the Mediterranean and the European Union. This was followed by meetings with political groups in the European Parliament, such as the Progressive Alliance of Socialists and Democrats (S&D) and the European United Left/Nordic Green Left (GUE/NGL). The Mossawa Center also established fruitful contact with salient European bodies and committees – the Committee on Foreign Affairs (AFET), the Commission's Directorate-General for International Cooperation and Development (DEVCO), and the European Union External Action (EEAS). Beyond this, the Mossawa Center held individual meetings with foundations, on top of a public roundtable, in association with EuroMed, to discuss advocacy for the Arab Palestinian community.
At this particularly bleak juncture in Israeli politics, international engagement with the Palestinian Arab community in Israel is more crucial than ever. The tour resulted in constructive dialogue with our partners, old and new, and highlighted the essential role this community and the European Union can play in reinvigorating the peace process and guaranteeing the rights of the Palestinian Arab community within Israel.