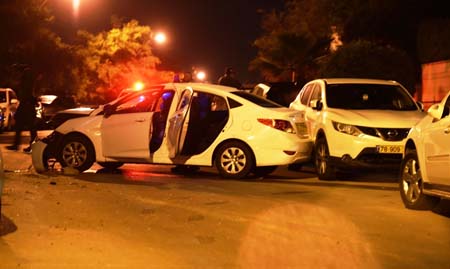 The Mossawa Center appealed to the Police Internal Affairs Department in the wake of the killing of Mr. Salameh Abu Kaf Zal, in the city of Beersheba, by police
"Unfortunately, a police spokesperson issued a statement to the media that included a violation of the deceased's good name, with allegations of criminal offenses against the deceased."
Evidence obtained by the Mossawa Center of the deceased's family raises a different picture from what the police spokesperson stated.
The Mossawa Center has learned that police are continuing to search for at least another person who was present at the scene. "We are asking the investigators to provide us with details to make sure that potential witnesses of the incident come forward without fear of harassment by police officers."
Since the year 2000, 57 Palestinian Arab civilians have been shot and killed for their racial background by police, civilians, and soldiers since 2000. Four indictments were filed against police officers who shot Palestinian Arab civilians, of whom only two were convicted, for periods of 6 and 30 months. On the other hand, those convicted of killing the settler soldier Nathan Zada were sentenced to periods of 7 years.
Just as in the United States, where police officers use unjustifiably excessive force against African Americans, Israeli police officers also participate in such aggressive measures without facing repercussions. The shocking killing of Ahmaud Arbery, who was chased by two white men and brutally murdered while jogging, is reflection upon the grave realities facing minorities in both the United States and Israel.