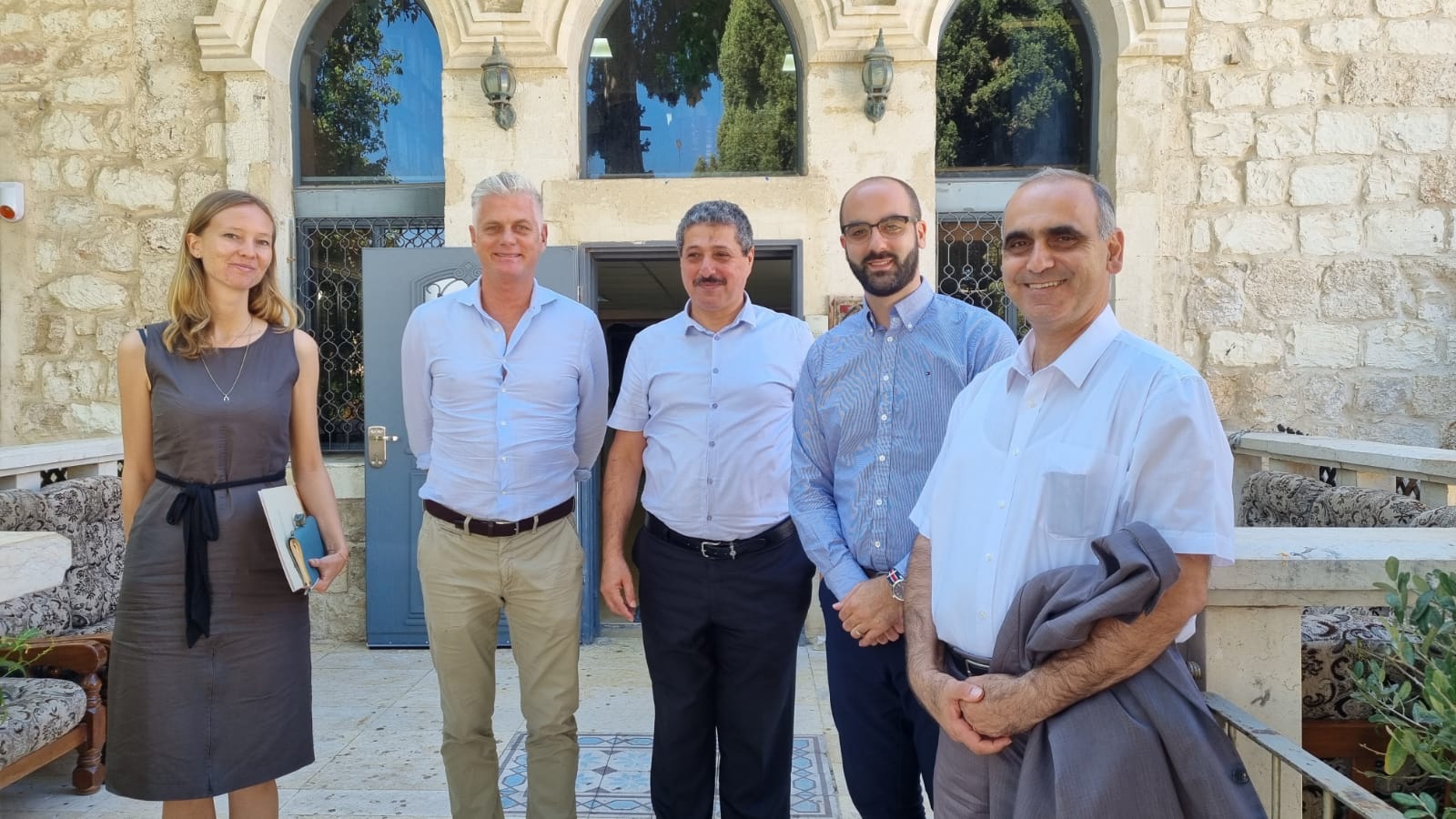 On Thursday, Oct. 7th, the Ambassador of the Netherlands, H.E. Mr. Hans Docter, accompanied by the Spanish Honorary Consul, Wadih Abu Nassar, met with the Mossawa Center to discuss the challenges of the Arab community and ways to deepen cooperation between the Arab community and the Netherlands. The ambassador was accompanied by the first political secretary at the Dutch embassy, ​​Sarah Steutel. Director of the Mossawa Center, Jaafar Farah, and Coordinator of International Advocacy, Wasim Nasser, explained the situation of Arab society in Israel and the issues of legal, political and economic discrimination. The ambassador was concerned with the role of the Arab community in peace talks and the situation of the Palestinian people in the Palestinian Occupied Territories of 1967.
The Mossawa Center expressed its' position on the economic and political causes of violence in Arab society, including weapon smuggling from the army, drug trafficking, the absence of mass workers in the majority of Arab towns, high school dropout rates, and a weak banking system. The Mossawa Center also explained its analysis of the role of the Shin Bet security service in establishing chaos in Arab society and the army's responsibility for smuggling weapons and its interference with the political positions of Arab society.
Coordinator of International Advocacy at Mossawa Wasim Nasser; "In addition to local work with youth, women and local authorities, we implement local and international advocacy programs in Europe, the United States, and the foreign diplomatic corps. It is important that our voice be heard on international platforms on a continuous basis and the deepening of relations between our civil and party institutions and local authorities with all countries of the world. There is international interest in the situation of the Arab community, and we are preparing work papers and explaining the situation of the Arab community in front of the foreign media and the diplomatic corps."
It was agreed at the end of the meeting to continue dialogue and cooperation between the embassy and Mossawa Center and to expand this cooperation with partisan and civil institutions in the Arab community.