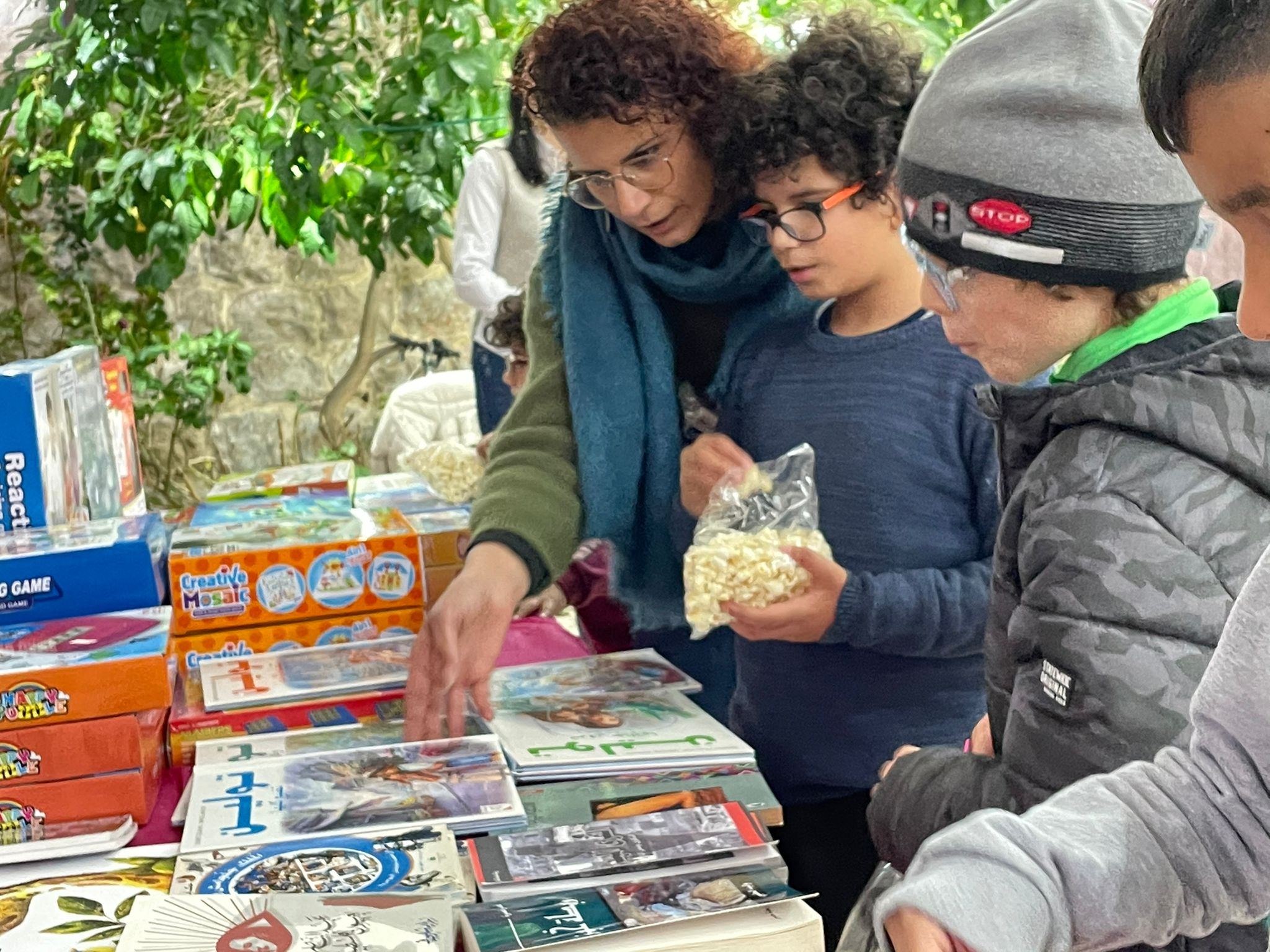 With a large attendance, the Mossawa Center organized its second annual "Eidna Thaqafeh" festival on Tuesday, to celebrate the holiday season.
The celebration aims to spread the spirit of positivity and encourage family participation in the celebrations, in addition to exposing the Carmel Center and the services it provides to the local community such as the recently opened Salman Natour Library, which hosts wide array of books that can be borrowed for free reading.
The Mossawa Center presented a number of its recent publications which contain information about Palestinian society, its economic conditions, the status of education in it, and more. Also on display was the Jisr Al-Zarqa art exhibition from the Mossawa Center's Solidarity Project.
The celebration included a number of kiosks that sold accessories, food, and books from the Everything Library in Haifa. There were events for children such as Rawan Yousefin's book reading from the Culture Foundation. At the end of the event, children were given free copies of the book. Children created their own holiday cookies using sugar paste and were able to have their faces painted.
The event was concluded by singer Sally Kasabry who sang a number of popular Arabic songs as well as her own work.
Mossawa Center staff would like to thank all those who attended and we look forward to next years Eidna Thaqafeh.