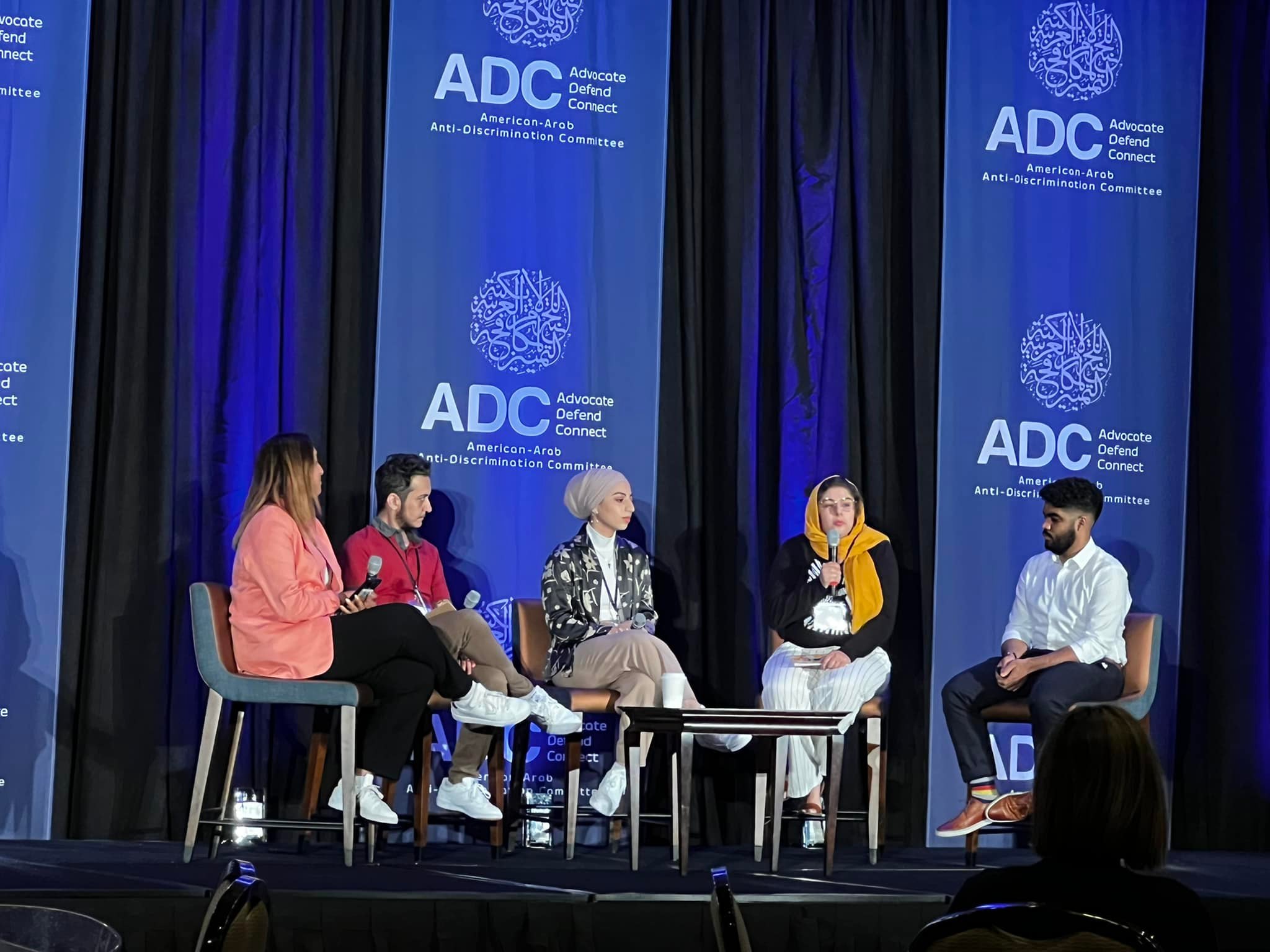 Executive Director of the Mossawa Center, Suha Salman-Mousa, along with members of Friends of Mossawa, our US-based sister organization, in the Washington DC and Virginia area participated in the Annual American-Arab Anti-Discrimination Committee (ADC) Convention on Saturday evening.
The Convention included several panels dealing with a variety of subjects, including the development of plans that involve and cooperate with Arab leadership and other diverse ethnic and minority groups in the United States, as well as solidarity between other non-profits and human rights organizations.
At the dinner gala that concluded the conference, speeches were given by several influential figures, including Archbishop Atallah Hanna. Awards were distributed to several influential figures, including Zina Azzam, a Palestinian-American political and social activist, journalist, writer, and poet. An award was also given to Paul O'Brien, Amnesty International's Executive Director in the United States, in addition to granting university scholarships to young activists.
The participation of the Mossawa Center and Friends of Mossawa in such conferences aims to enhance communication with the Arab and Palestinian communities in the United States and various human rights institutions and associations in order to convey our voice as a Palestinian community and try to influence in order to bring about change to decision makers.