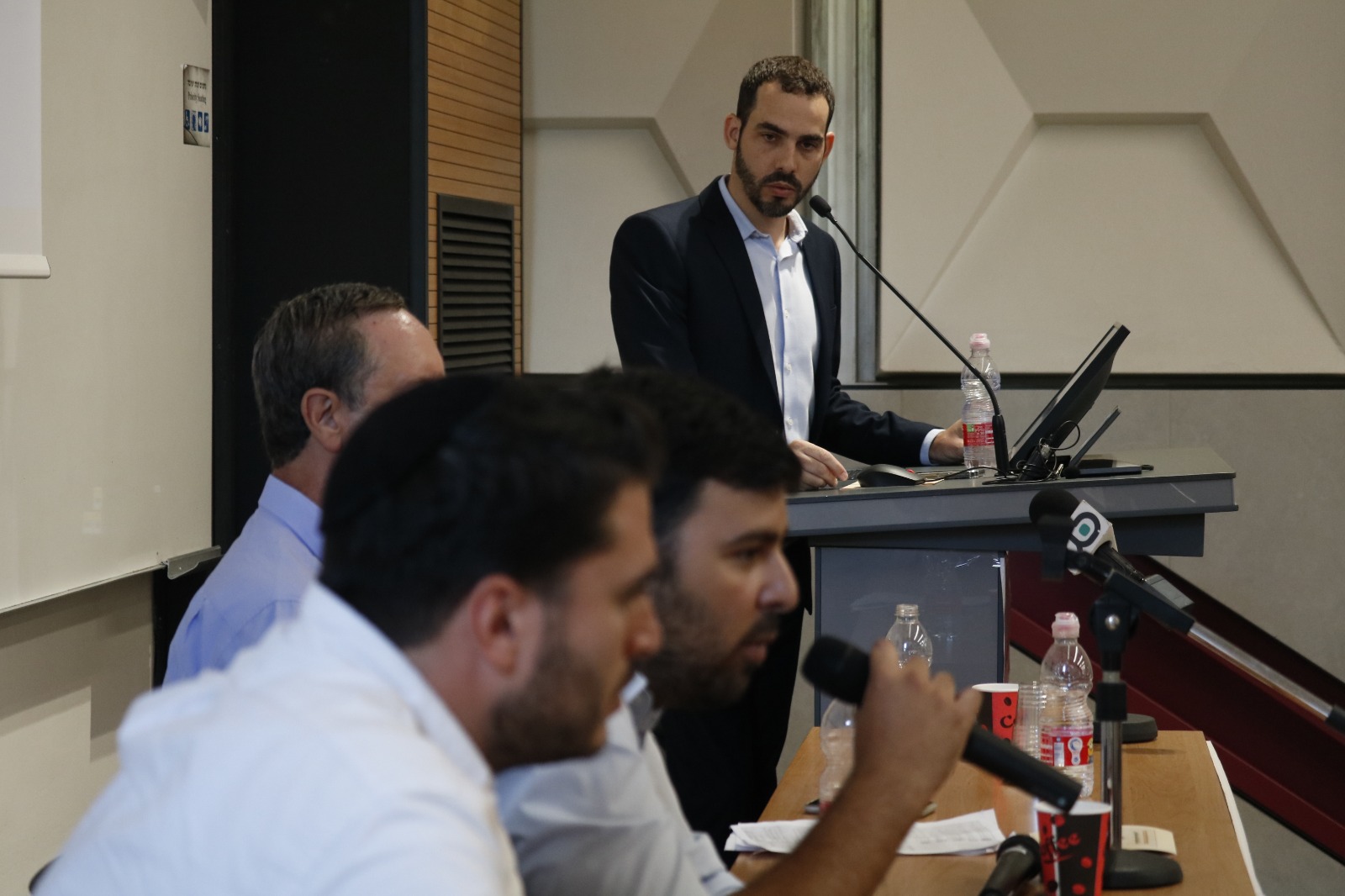 Yogev Jardos, director of the department of budgets at the
The Ministry of Finance touched on the importance of achieving equality in the economic and financial state of the country. "By the year 2060, the Israeli economy will have lost 456 billion NIS... Only 1% of Arabs are in the first decile in the country". Jardos compared the Arab and Haredi communities, pointing to a similarity in neglect; streets, infrastructure, electricity, housing, education, and more.
In addition, Jardos pointed out the wage gap between Israeli Jews and the Arab minority while considering the lower employment rate among the Arab community; "The average income of a Jewish male is 11,000 NIS monthly, while it is approximately 8,000 NIS among Arab men... . Employment rates of Arab men are much lower than the rest of the population, while for Arab women, it is even worse. Government decision 922 (the 5 year economic development plan) failed in raising the employment rate."
Hasan Tawafra, director of the authority of economic development of Arab society in the Ministry of Social Equality, gave an informative presentation on the state budgets' role and intended purposes for economic development; "The way GR 550 works is budgets are divided -50% go to government offices, and 50% are additional budgets, which are approved by the Treasury in the Knesset. 80% of intended Treasury budgets for the current year have been transferred, what remains is the education budgets,
which are due to transfer during the start of the school year." Tawafra continued, "GR 550 is a historic opportunity that allocates 30 billion NIS to 3 main causes; 5.2 billion NIS to the south, 3 billion NIS to the Druze community, and 21.8 to the rest of the localities".
As for the commentary segment, Jafar Farah, director of the Mossawa Center, alluded to the similarities between Government Decisions 922 and 550. And said: "We fought for GR 922. Now we're in the same position of
budget transfer delay with GR 550. The needs of the Palestinian-Arab community must be satisfied, and 6 billion NIS out of the promised 30 is not sufficient. As for us, we need to continue and advocate for the things that are not outlined in GR 550."
Dr. Nuha Bader, acting mayor of "Mughar" city, spoke on the lack of accessibility to public transportation in Arab cities and the lack of infrastructure. In addition, the Arabic spelling errors and the linguistic mistakes on highway and road signs are downright embarrassing.
The mayor of Kaison regional council, Salama al Atrash talked about the Naqqab and stated: "the problem in the Naqqab isn't that we don't have enough lands or space, it's that we don't have autonomy. Local authorities have no say, and there is very little being done to develop our localities. We need to establish strategic plans to fulfill the specific needs of each locality, plans that take into account the disparities between cities and villages, especially in terms of education."