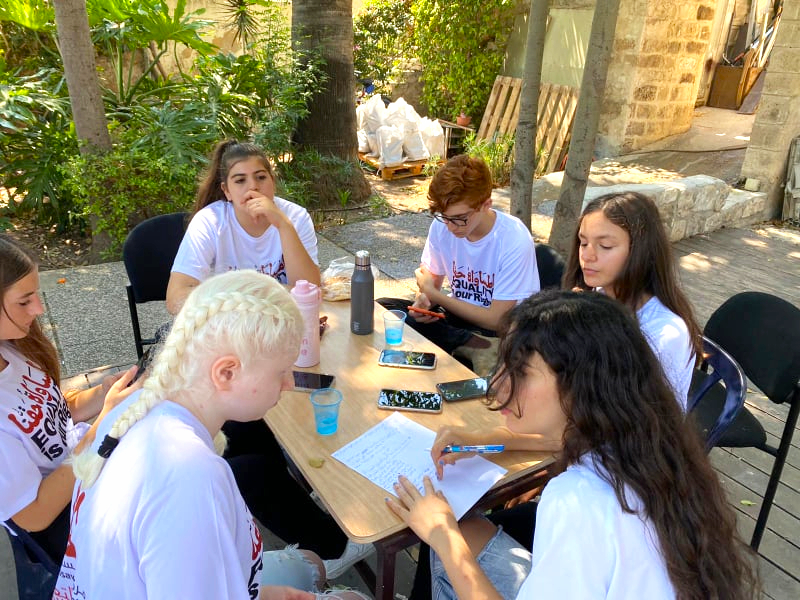 The Mossawa Center works to empower Palestinian Arab citizens at the individual and collective levels through rights awareness, network-building, and strengthening Arab civil society. Mossawa runs programs for local councils, youth groups, teachers, activists, women and community organizers in cooperation with NGOs throughout the country. Many of our local actions such as trainings and awareness raising campaigns contribute to our national advocacy by informing local Arab communities of their rights, as well as building their capacities to advocate both alongside the Mossawa Center and independently. The more people and NGOs we work with locally and nationally, the bigger the impact we can have to increase the rights of Arab citizens. Mossawa also works to build networks with other NGOs located in the occupied Palestinian territories to enhance capacities and increase solidarity amongst Palestinians everywhere.
Arab Palestinian Civil Society
In order to strengthen Arab civil society in Israel, Mossawa has helped to activate a network of civil society organizations at the general, as well as thematic levels. In addition to creating a joint website for these organizations, the Mossawa Center coordinates joint events and advocacy actions, promotes peer-to-peer learning, and offers workshops and consultations.
Women in elections
The Mossawa Center was actively involved in the "Your Voice is Strength" campaign, which succeeding in doubling the representation of Arab women elected to local authorities in 2018. Since then, the Mossawa Center has worked with the newly elected to women local council members to provide specialized training to ensure their success within their respective local authorities. The training focuses on practical skill-building and troubleshooting on issues of local governance, legal issues, budgeting, local economy, media relations, program development in local councils, and other topics.
Youth Engagement
The Mossawa Center seeks to empower Palestinian Arab youth through consciousness raising, capacity-building, and network building so that they can more effectively build inclusive, democratic societies that reflect their needs as young people and as Palestinians. The Mossawa Center has developed a syllabus for youth engagement that has been implemented in localities across the country, fostering a sense of agency and providing youth with the networks and skills necessary to effect positive change. The Mossawa Center holds an annual youth camp in Haifa, bringing together young people hailing from Umm al-Hiran to Qalansawa, to Nazareth, to Umm al-Fahem.