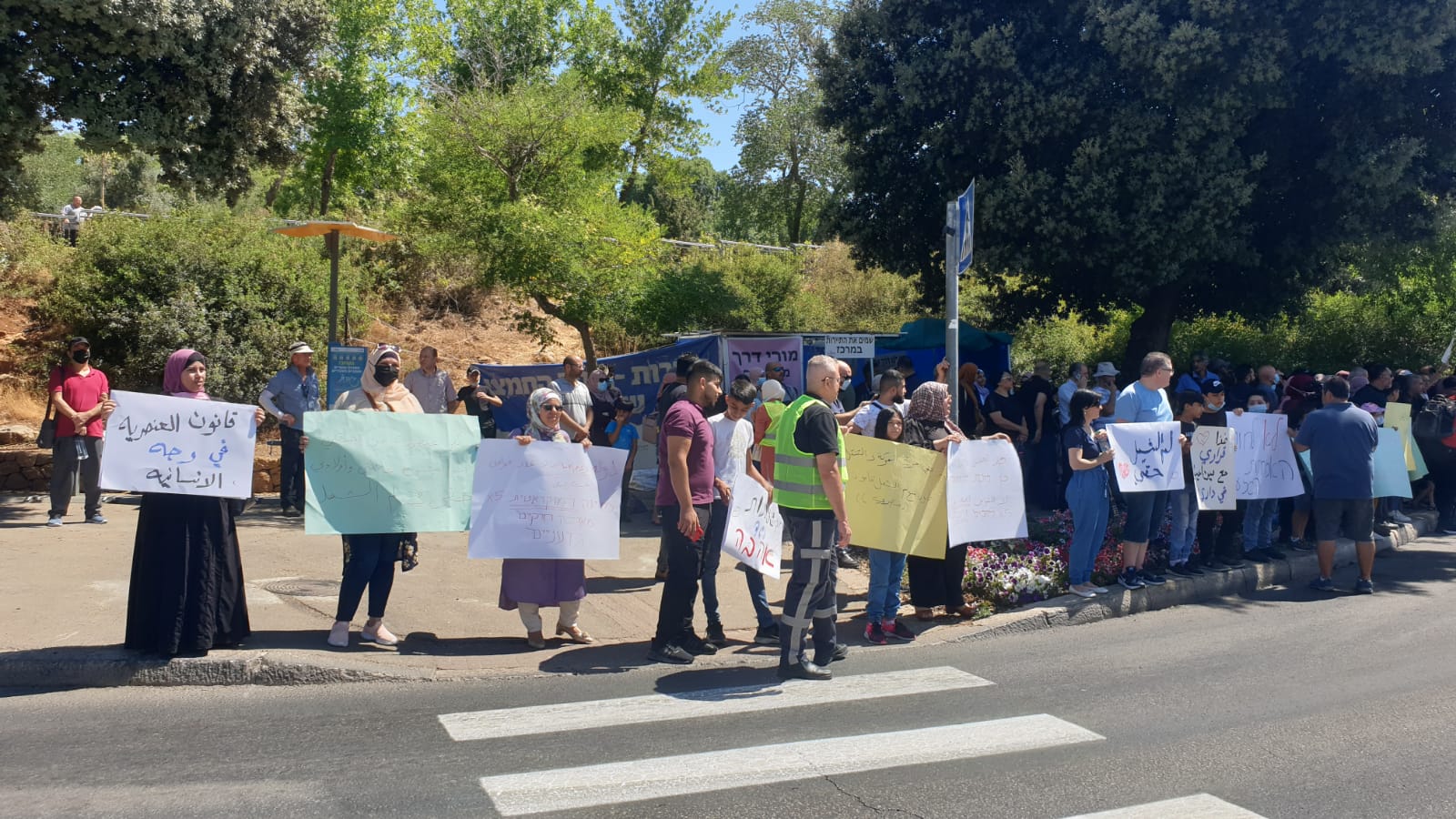 The Mossawa Center condemns the Israeli government's decision to extend the Citizenship Law as it is a racist form of collective punishment that prevents 45,000 Palestinian families from reuniting with each other. The new Minister of the Interior, Ayelet Shaked, announced that she will bring the proposal to extend the Citizenship Law to Knesset Law Committee so it could be transferred to the Security and Foreign Affairs Committee on Monday June 21st 2021 to extend it again, as the government has done annually since 2003.
On Wednesday June 16, 2021, the Mossawa Center's parliamentary advocacy team contacted several Knesset Members to discuss possibilities and means of action to prevent the extension of the law. The Knesset Law Committee did not vote to transfer the law to the Security and Foreign Affairs Committee, following objections from some members of the coalition and the opposition, leading to the absence of a parliamentary majority. The Mossawa Center learned that political pressure is being put on the Palestinian Arab members of the coalition. The law has not been abolished and the government will bring it to a vote in the Knesset committee next week.
According to Interior Ministry, there are approximately 45,000 applications for citizenship applications for Israeli citizens' spouses, of which 41,215 were approved for a temporary residence permit. The police are examining the applicants' criminal records, including things such as traffic violations. According to the data, the Ministry of Interior granted only 200 residency permits to people from the Gaza Strip. The Israel Security Agency (Shabak), equivalent to the FBI, has previously confirmed that men over 55 and women over 50 do not pose "national security" threats and that the matter is limited to the 14-18 age group.
According to the Ministry of Health, since 2016 and following reforms to the Health Law for family unification, of the 3,020 registered in the health services, only 304 received approval with most of these families living below the poverty line.
The Executive Director of the Mossawa Center, Suha Salman Mousa, confirmed that "many families are unable to afford the costs of healthcare and the children of these families are required to prove every year their place of residence. They have many difficulties in finding work, acquiring driving licenses, and traveling abroad."
Mossawa Center staff will follow the deliberations of the Knesset committees on the Citizenship Law and will continue working with the families affected by the law.