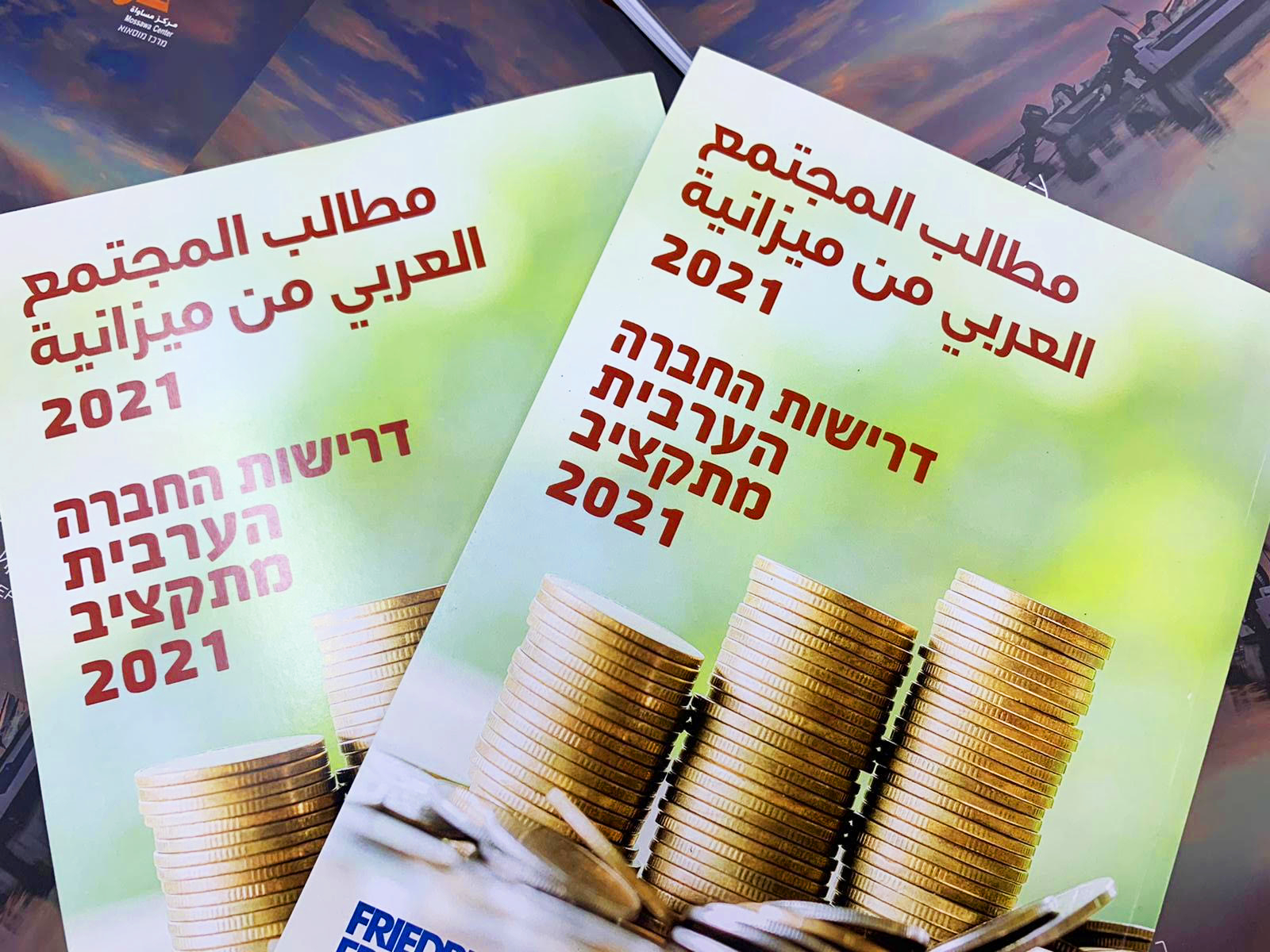 The Mossawa Center is appealing to local political leaders such as Knesset Members, elected officials, and public officials to launch a campaign for the allocation of funds to the Arab community from the 2021-2022 State Budget of 2021-2022, set to be approved at the end of this month.
The Executive Director of the Mossawa Center, Suha Salman Mousa, affirmed that "the high poverty rate in our society, which exceeds 50%, is a direct result of discriminatory funding policies. We must demand our rightful funding needs from the 2021 and 2021 budgets, totaling 432 billion NIS ($133 billion) and 450 billion NIS ($139 billion), respectively. We stand with the demonstrations held by members of the special-needs and farming communities, and demand that our basic rights to healthcare, employment, land ownership, education, tourism, agriculture, and housing are fully met. It is senseless for a budget of this size to be approved without addressing the alarming poverty in the Palestinian Arab community. We should not stay quiet about the discriminatory parliamentary process and it is important to accompany our demands with a media campaign to address such critical issues in all spheres."
The Mossawa Center calls on all partisan and professional bodies to hold a joint meeting to map out an action plan to demand equal rights for our society before the vote on the State Budget in the Knesset set to take place at the end of this month.
After the approval of the budget in the first reading, the ministerial budgets will be transferred to the parliamentary finance committee, where the budget will be prepared for a vote in the Knesset at the end of October.
The Mossawa Center has organized special workshops on the allocation of budgets to the Arab community on Thursday, August 26, in the city of Nazareth. Political party representatives, heads of local authorities, civil associations, and ministry officials will discuss the budget needs of the Palestinian Arab community and examine the best way to secure such funds.
The first part of the workshop will focus on the budgets that have been allocated to the Palestinian Arab community from 2015 to 2021 by the ministries of housing, education, culture, and transportation. In the second part of the workshop, the requirements and demands of the Palestinian Arab community will be discussed, with special emphasis being put on poverty and welfare, health, the Negev, agriculture, the environment, and the private sector.