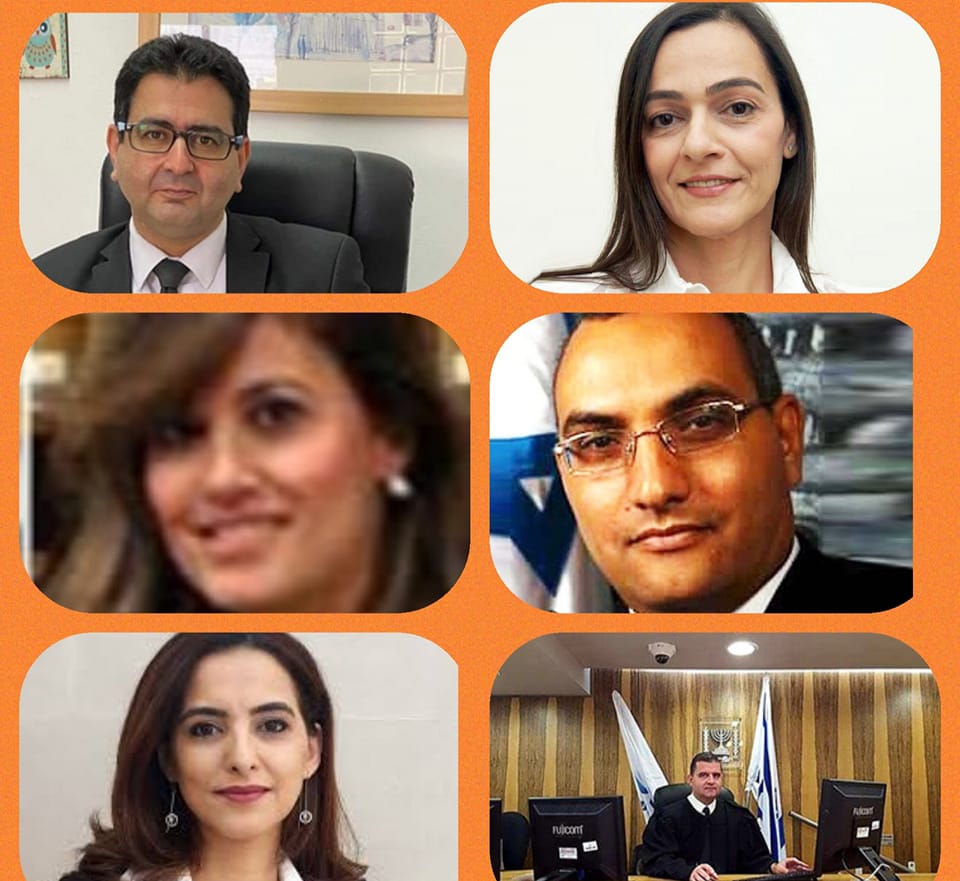 The Mossawa Center: The Judicial Appointments Committee is defying its obligation for sufficient Palestinian Arab representation in the judicial system
The Mossawa Center, in a letter addressed to the Judicial Appointments Committee, demanded that it adhere to the idea of adequate representation of Palestinian Arab citizens in the judicial system.
Following the announcement of the committee's decisions to appoint 56 judges, only six of whom are Palestinian Arab, the Mossawa Center sent a request to Justice Minister Gideon Saar for fair Arab representation. According to Mossawa, "Palestinian Arabs make up less than 7% of Israel's judges today. Right-wing parties have been attempting to seize control of the committee that appoints judges in recent years. They do not adhere to the principle of adequate representation for Arabs."
Despite the large number of Palestinian Arab litigants who visit the court every day, the Mossawa Center and several lawyers from the Negev region claim that the committee is attempting to obstruct the promotion and appointment of Palestinian Arab judges in the Be'er Sheva regional courts. Attorney Shahada Ibn Berry, who represents Palestinian Arab clients in Be'er Sheva courts, argues that the Judicial Appointments Committee fails to consider Palestinian Arab lawyers when nominating judges.
Some judicial candidates for the Be'er Sheva District Court are known for their support towards the police, as they respond to police requests and demands with naive forgiveness.
Lawyers say that in the past, one of the Negev's most prominent Palestinian Arab lawyers ran to be a traffic judge but was oddly denied.
Residents of the Al-Araqeeb village, which has been destroyed 197 times, were also surprised by the promotion of a judge who sentenced Sheikh Siyah Abu Madigam, a 70-year-old man, to ten months in prison and presided over their case without disclosing that his wife is a police officer in the Yoav unit that systematically targets Al-Araqeeb and expels its Bedouin residents.
It's worth noting that the court administration elected two Bedouin Arab justices from the Negev 19 years ago, which was a once-in-a-lifetime event. The current state of judicial appointments shows deliberate discrimination against Palestinian Arab citizens, with no Palestinian Arab judges being appointed to the courts in the country's center and in Jerusalem.
The Judicial Appointments Committee is about to appoint a number of judges to the Supreme Court and only one Palestinian Arab candidate has been nominated so far.
The Palestinian Arab judges appointed today:
To the Nazareth District Court - Judge Asila Abu Asa'ad
To the Haifa District Economic Court - Judge Muhammad Ali
To the Haifa District Court - Judge Inas Salameh,
Judge Lubna Shalata Khalaila - Acting registrar and judge of the Haifa District Court
To the Magistrates' Courts in the Northern District - Attorney Rim Bransa, Attorney Maysa Zoabi