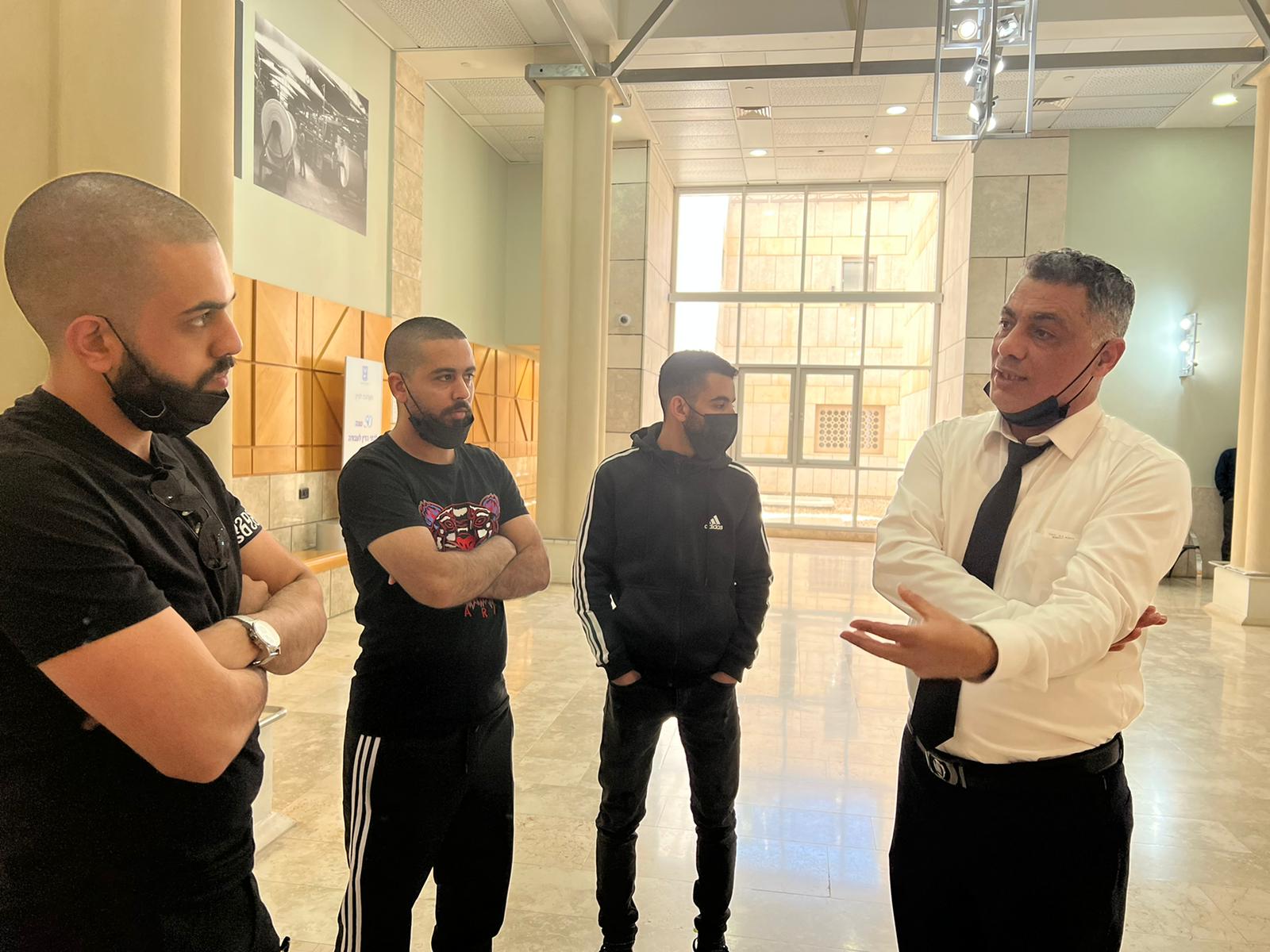 The Nazareth Labor Court ordered Victory - a popular Israeli supermarket chain - to compensate three Palestinian Arab university students with 19,000 shekels ($5900), following their illegal dismissal during last year's May protests. The university students - Rasha Aghbaria, Tamer Darwish, and Ahmad Aghbaria - were represented by attorney Wissam Yassin, entrusted by the Mossawa Center.
Victory refused to respect the students' safety concerns during the mounting tensions in May of last year, and swiftly dismissed them without compensation. Following the dismissal, the students requested that the Mossawa Center accompany them in their legal challenge against their illegal termination.
Victory denied that the termination was on discriminatory grounds and claimed that it employs hundreds of Palestinian Arab workers. During the hearing their lawyer complained about supposed damage caused to the company following the campaign organized by the Mossawa center against them.
The students agreed to the court's proposal to compensate them financially for the termination, which they hoped would serve as a lesson to those who sack or prosecute their Palestinian Arab workers arbitrarily in light of the political situation.
The court hearings were attended by the staff of Mossawa Center, representatives of the trade union Histadrut Dakhil Hamed and Kamal Abu Ahmed, and Reham Abu al-Asal, head of the Women trade Union "Naamat" in the Nazareth.
"We are talking about university students who worked for short periods, ten months at best, and were subjected to unjustified dismissal. We supported them in the face of discriminatory actions by employees, and consider this compensation an important message to all employers," said Lawyer Wissam Yassin on the court's decision.
Rasha Agbariya, one of the students involved in the case, explained, "we are very grateful to the attorney Wissam Yassin and the Mossawa Center for the continuous support, as the center was a pillar for us after what we experienced during those difficult times."
Jafar Farah, Director of the Mossawa Center, stated, "in May 2021, we faced hundreds of arbitrary arrest and termination cases of Palestinian Arab citizens, and thanks to the efforts of volunteering attorneys, such as attorney Wissam Yassin, we were able to release the majority of detainees and return hundreds of workers to their workplaces. Meanwhile, Victory, which hired law firms, was forced to compensate these students, and we did not allow them to be singled out."
He pointed out that every day, big firms and companies infringe on Palestinian Arab citizens' personal freedoms, such as the right to worship, freedom of expression, and political entitlement. Regardless, the Mossawa Center will continue to work on attaining full freedom for the betterment of Palestinian Arab society. We wish the students all the success in their endeavors.