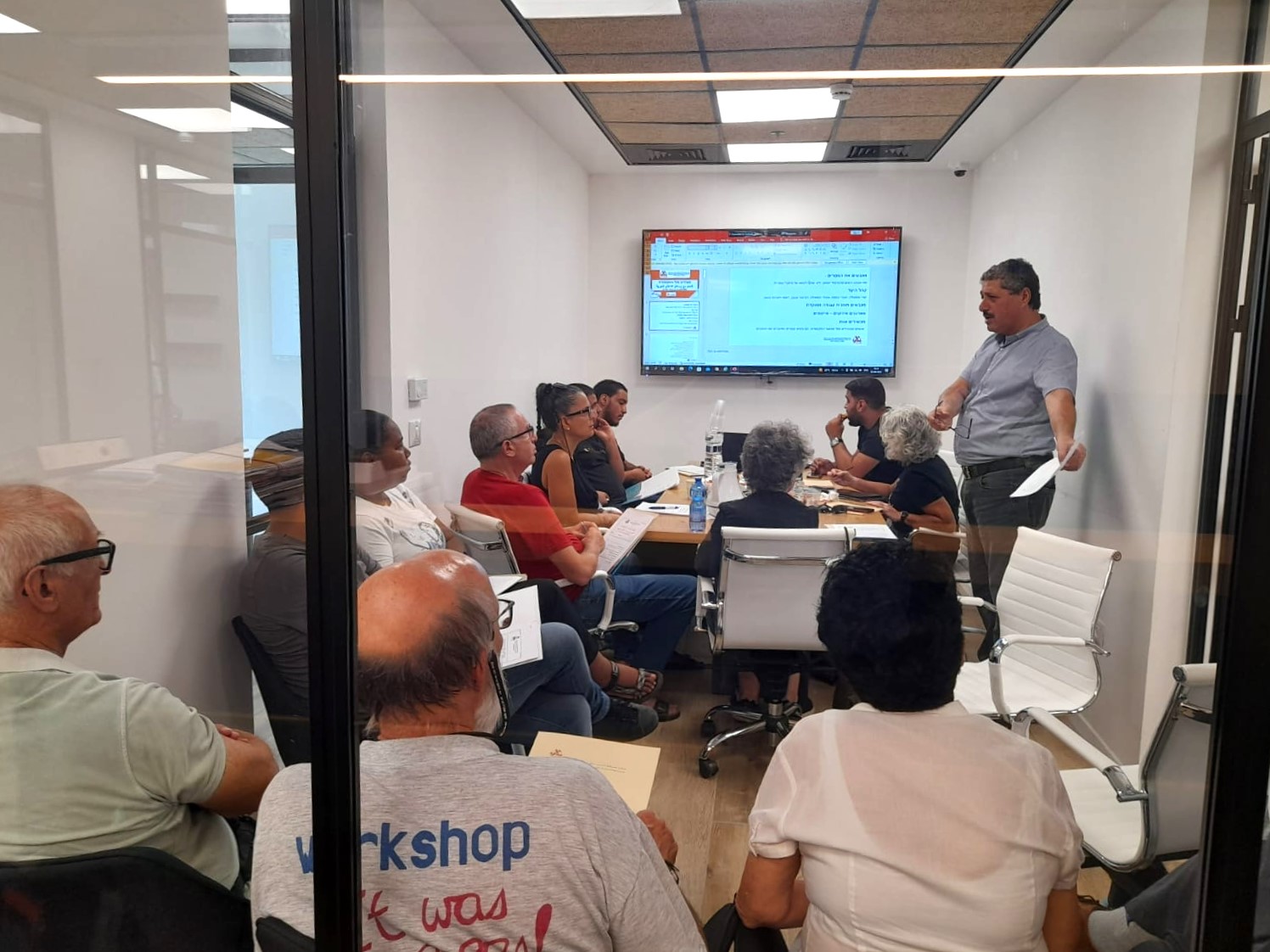 On August 5th, the Mossawa Center, in cooperation with the Forum against Racism, held a training workshop on activism in media in the Negev region.
The workshop, held in Be'er Sheva, was coordinated by the director of the Mossawa Center Jafar Farah, media coordinator Ward Qaraqara, and legal consultant Ehab Al-Badour. The workshop was attended by a diverse group of 20 activists from the Southern District, comprising both Israeli and Palestinian-Arab citizens.
The Arab population of the Negev has long suffered subjugation by the government and forced into conditions of poverty. Because of the scarce numbers and marginalization of the communities in the Negev, their voices are seldom heard—nationally or internationally. Hence, it is important to focus on levitating peoples' lives in the region and forming media projects there specifically.
Farah served as the mediator for the workshop. Lawyer Shehdi Bin Berri, who graciously provided us his offices for the workshop venue, presented the opening remarks. He spoke about the importance to be outspoken when illegal acts are carried out against Arabs in the Negev—whether physical or personal rights.
Journalist Yasser Al-Uqbi talked briefly about his professional experience in both Arabic and Hebrew media. He also discussed the relationship between news sources, journalists, and the ultimate coverage of the events. Moreover, he emphasized the importance of being communicative during crises, being vocal when, for example, the village of Umm Al-Hiran was demolished, or teacher Yaqoub Abu Al-Qia'an was murdered.
Lastly, the Mossawa Center staff discussed with the attendees strategies for developing media, how to formulate stories, form action plans, use photography in telling the story, and how to deal with the media. Afterward, the participants had the opportunity to be interviewed on camera, and they were taught how to conduct interviews. The workshop proved to be very successful among the people and staff attending, receiving critical acclaim. The participants agreed to form a media action plan in the Negev for the future reportage of events in the region.