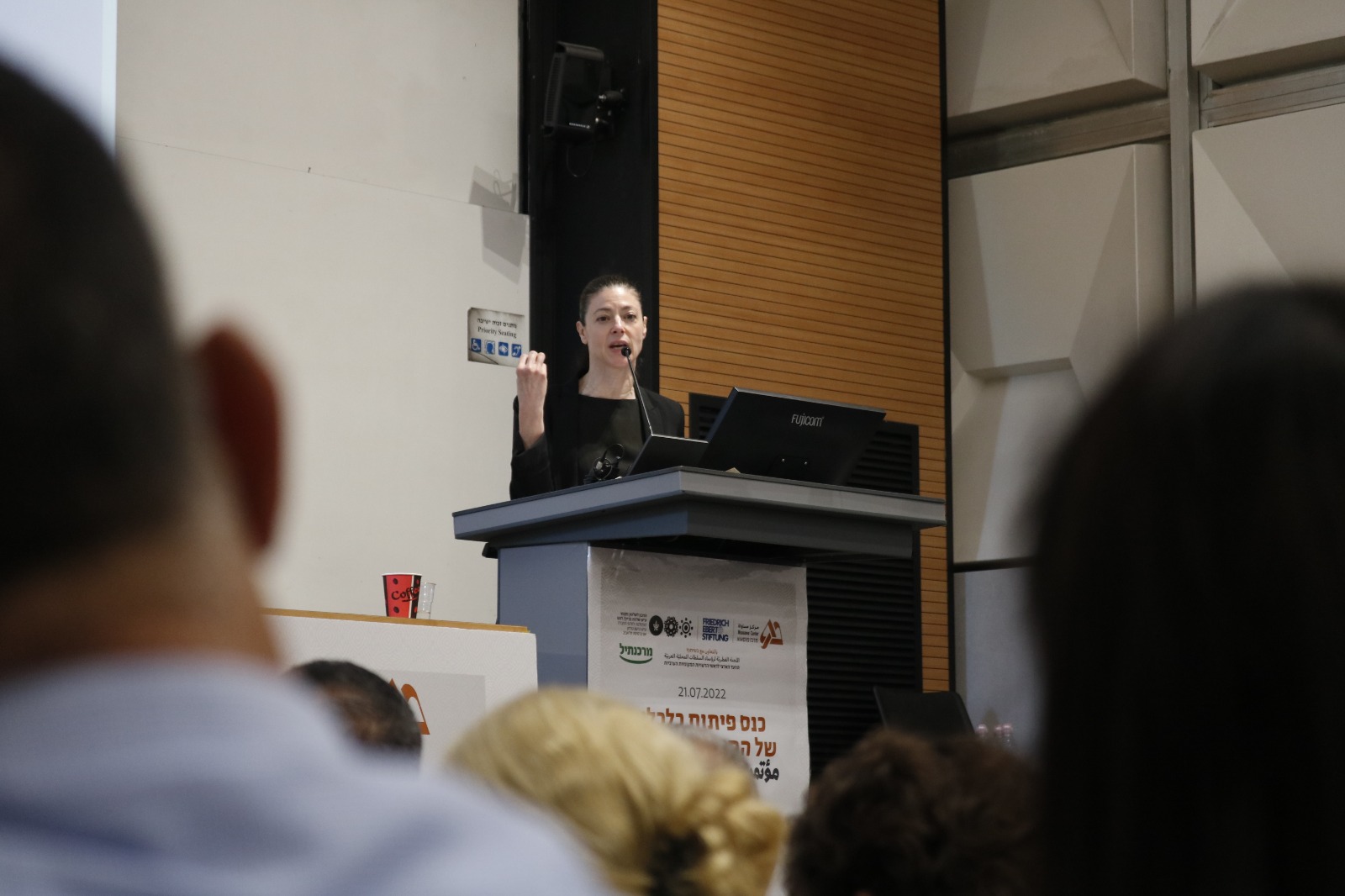 Industrial Zones and Transportation budgets have been the hotspot of the main panel of the Economic development conference. The Panel was kickstarted by Ofir Pines, director of the Department of Local Authority Studies at the University of Tel Aviv by underlining the significance of the conference which is to validate whether the current government coalition initiated any modifications toward the continuous inequality in the Arab minority in Israel.
The MK. Minister Merav Michaeli talked about the important role that the Ministry of Transportation plays in developing the economic reality of the Arab community and said: "I see equality as the start, middle, and end to the current state of the country. The Ministry of Transportation has already allocated approximately. 1 billion NIS in development projects in various Arab local authorities."
Furthermore, M. Michaeli stated that she intends to engage Arab towns in future potential projects, including the newly proposed Metro, claiming; "I want the Metro to stretch to Tira city."
Lastly, M. Michaeli confirmed that Governmental organizations have to recognize now that their obligation to Arab society should be equal to their commitment to Jewish society"
"In 2012, public transportation only reached one Arab locality (Nazareth), while the only Arab locality it doesn't reach today is Qalansuwa city. However, the infrastructure of Arab localities is still not suitable for the passage of public transportation methods." Shared Raghad Jaraisy, attorney at Sikkuy Aufoq Organization. She continued, "Take Nof Hagalil for example (Jewish locality close to Nazareth in the north). It has a population of 45 thousand, and 8 planned train stations. In contrast, Nazareth has 80 thousand residents and only 2 planned train stations."
Mr. Ron Malka Director General of the Ministry of Economy and Industry showcased the essential role that industry and business play in the Arab community and stated "Industrial zones that will create quality
employment while production is a must. Boosting and prioritizing Arab small businesses is also a priority, as it will build strong cooperation, and serve as an important source of revenue. It will also strongly aid in bridging and closing the gaps within the community". Moreover, Malka shared the Ministry's goal which is to build 2 industrial zones a year in the Arab community in the next five years with a total budget of 450 Million NIS. The Mossawa center economic department called on the government to invest 3 Billion NIS.
Dr. Samir Mahamid, mayor of Umm Al Fahem, expressed his view of previous MK Michaeli's talks. "I almost laughed when the Minister talked of bicycle lanes. We don't even have sidewalks. Our roads are small and unaccommodating. We {the municipality} are given 6 million NIS for a road when it costs 15 million NIS to complete''