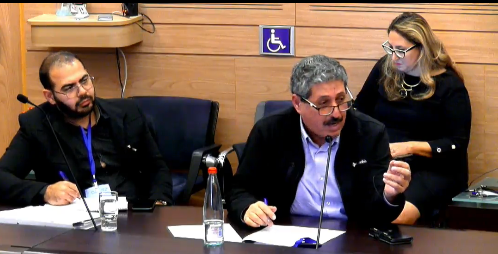 Mossawa Center presented a working paper to members of the Parliamentary Finance Committee warning against procrastination in implementing budgets to close educational gaps that were stipulated in government resolution 550, as happened in resolution 922.
The center also provided data showing that although the government's resolution was taken in August 2021, partial implementation actually began in September 2022, that is, after about a year, and not all implementation budgets were transferred to the Ministry of Education. Mossawa Center adds that the Ministry of Education is in no hurry to ask the Ministry of Finance for all the budgets allocated to implement the government's resolution.
In its working paper, Mossawa Center stresses the need for transparency by the relevant ministries related to the details of financial transfers, especially those allocated to closing educational gaps in the Arab sector, according to Government Resolution No. 550, as the Center intends to submit a petition to the court requesting a decision directing the Ministry of Finance to disclose all Transfers pending and already carried out.
In his intervention today during the session of the Finance Committee in the Knesset, the Director of the Mossawa Center, Jaafar Farah, warned against not allocating and exploiting the 1.9 billion shekels that were supposed to be allocated to close the educational gaps according to the government's resolution 550. Knesset member, Dr. Ahmed Tibi has requested information from Mossawa Center with a view to presenting it to the Finance Committee. Dr. Tibi pointed out the gaps in student financing in high school and other topics. Knesset Member Youssef Al-Atawneh spoke about the crisis of building classrooms in the Negev.
Mossawa Center presented a detailed paper prepared by the economist Muhammad Abu Leil on items for closing the gaps, including infrastructure and non-curricular educational programmes, closing the gaps with the cost of differential hours in secondary schools and the student crisis in the Negev.
More participants in the session were Knesset Member Aida Touma Suleiman, Knesset Member Iman Khatib, Knesset Member Youssef Al-Atawneh, and Dr. Ahmed Tibi. Representatives of the ministries of finance and education responded to the reports and pledged to provide details of the educational budget investment.
It was decided to set another session on the same subject after the representatives of the Ministry of Education and Finance failed to answer the questions of the Arab representatives based on the working paper presented by the Mossawa Center