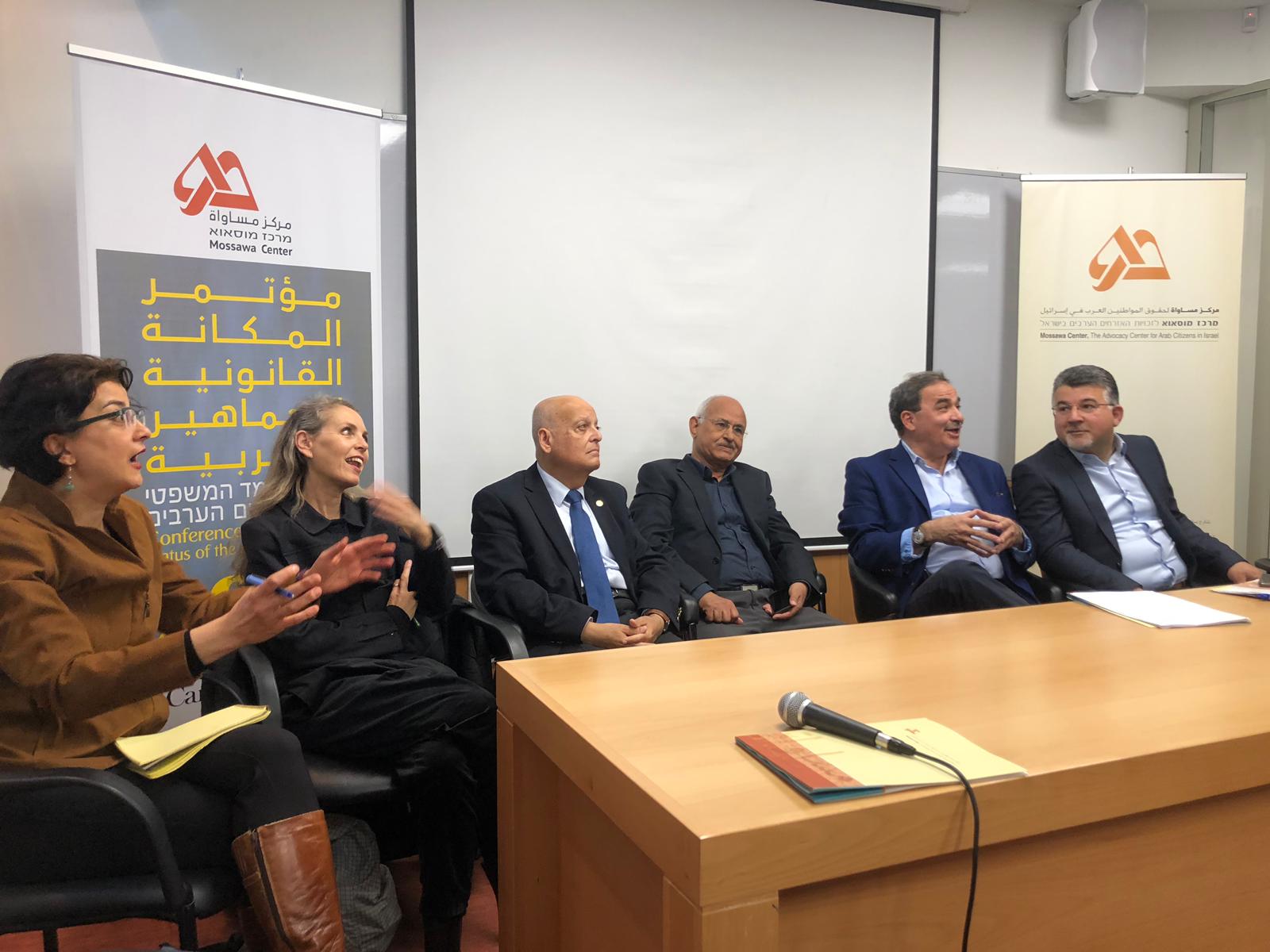 Despite their status as citizens of the State of Israel, the Israeli legal system has institutionalized discrimination against Arab Palestinian citizens of Israel for decades. The Mossawa Center seeks to transform this reality, advocating for equal rights through legislation and challenging discriminatory laws through litigation.
In the current political climate, the Mossawa Center's legal advocacy team has increasingly found itself on the defensive, monitoring and combating discriminatory legislation as the rate and scope of legislative attacks on the Arab community have increased.
In July 2018, the Israeli government passed the Jewish Nation-State Law. As a Basic Law, it enshrines in constitutional law the second-class status of Palestinian Arab citizens of Israel, downgrading the status of the Arabic language and explicitly denying non-Jews the right to national self-determination. The law also allows for segregation in housing and planning, a practice that was formerly rampant but at least subject to legal recourse. The law repeatedly privileges the State's Jewish identity, without once referencing equality or democracy.
In the most recent Knesset, the Mossawa Center engaged in extensive advocacy against Miri Regev's Loyalty in Culture bill, which seeks to silence Palestinian and progressive cultural institutions that are critical of the state and its policies and was fortunately shelved before the Knesset's dissolution. Other discriminatory pieces of legislation that have gone through the Knesset in recent years include but are not limited to the Expulsion Law, the Kaminitz Law, and the NGO Law.
The Mossawa Center also engages in strategic litigation to promote on behalf of Arab citizens and their communities, as well as on behalf of the greater public interest. Areas of litigation include issues of police brutality and racial incitement as well as discrimination in social, economic, and cultural fields.