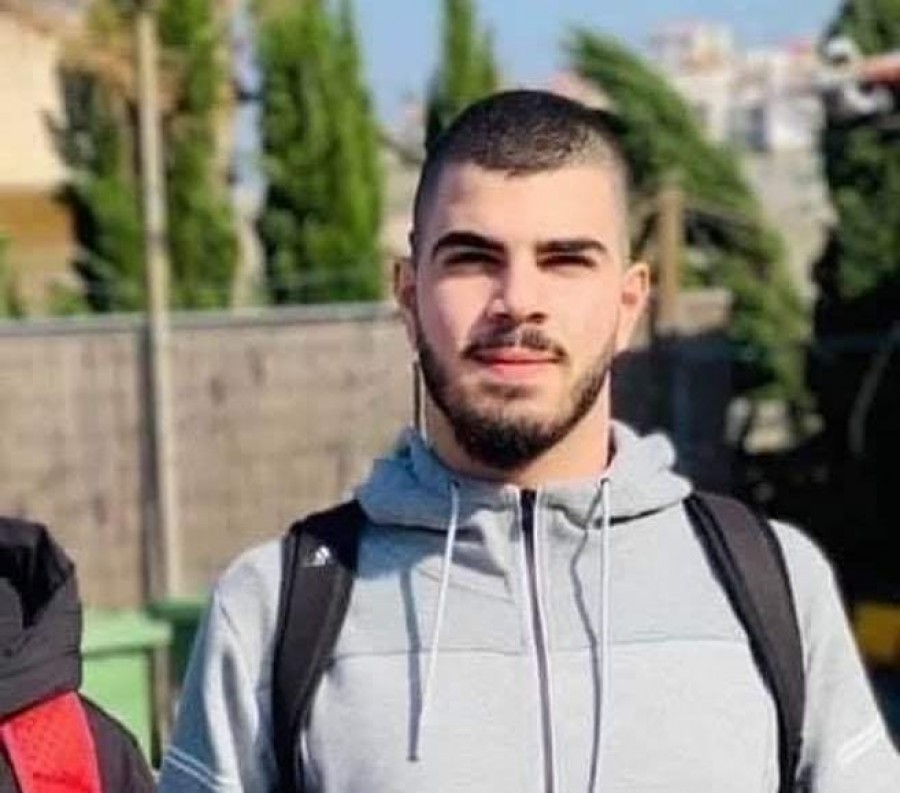 On Thursday 15 February 2022, the Israeli Ministry of Justice informed the family of the martyr Muhammad Kiwan Mahamid that it decided to close the investigation file against the police officer who killed their son "due to the lack of evidence."
Today, Mahash summoned the family of the martyr Muhammad Kiwan Mahamid, who was shot in the head by the Israeli police on May 12, 2021, accompanied by lawyer Alber Nahas, a representative of the Mossawa Center, who has been accompanying the family since their son was shot.
The Israeli police had opened fire at a car in which Muhammad sat with his friends in the "Maiami" Junction area at the entrance to the city of Umm al-Fahm.
After the death of their son was announced, the family donated his organs to save the lives of 5 patients. The father of the martyr stated: "a year and a half of suffering to make a decision of this kind. We will pursue them with all available legal means."
Lawyer Alber Nahas requested to stop the session with Mahash and that the investigation materials be handed over immediately to appeal.
According to the Mossawa Center, the Israeli police have killed 47 Palestinian citizens of Israel since October 2000 without justification, and only in two cases was an indictment filed against the murdering policemen. The Mossawa Center accuses the police, Mahash, and the Public Prosecution Office of deliberate leniency in firing live bullets at Palestinian Arab civilians and of being responsible for the deadly police brutality.